Twin Waters – Our home paradise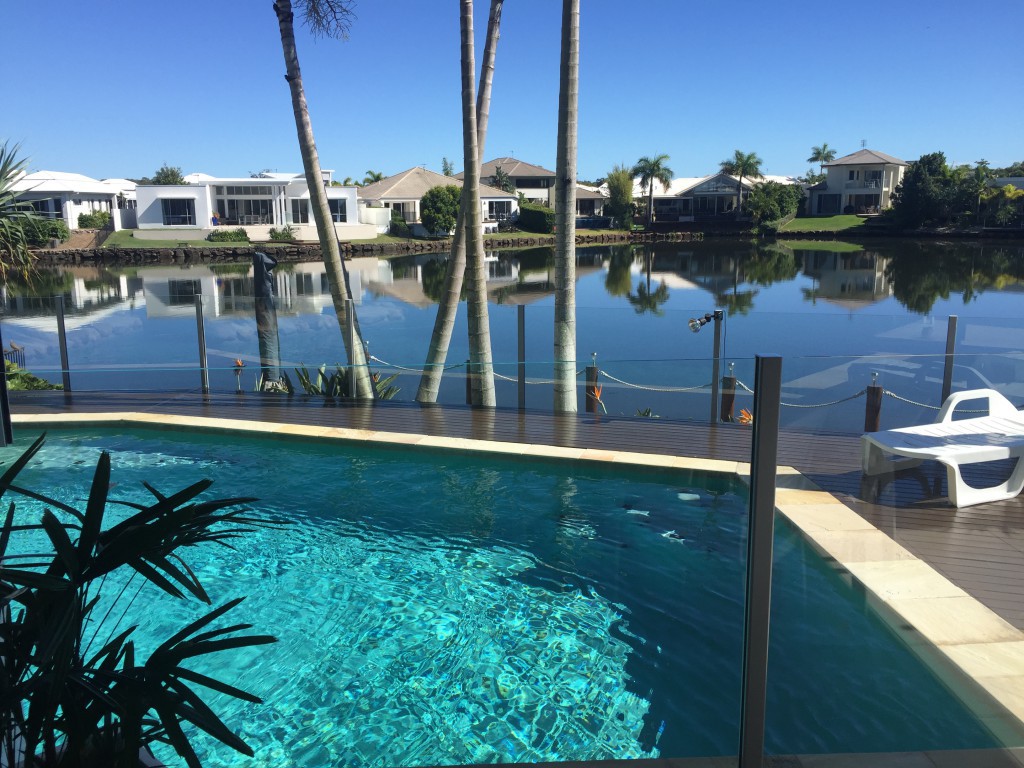 Here we are back on the Sunshine Coast, Queensland Australia. What a stunning area this is and Australia, what a lucky country. This is one of our favourite house sitting areas. Most of the properties are on the water and it's lagoon so it is either calm or has a soft ripple on a windy day.
Walking around the loop which goes around the water you get to meet everyone that owns a fur ball in the area and to make some great friends as you chat about your beloved. Everyone watches out for everyone else and most people have lived in the area for at least the past ten years.
A quick drive gets you to one of the best dog beaches in the world and most of the local café's are dog friendly, including our local favourite 'Hi Tide.' For tourists there are endless beaches, the Maroochy River for jet skiing or kitesurfing and stand up paddle boarding and the world renowned Australia Zoo is just a quick twenty minutes away.
If you just want to kick back and read a good book, or in my case, write one! Then this is the place to do it. The pace is slow and the weather is, as the Queenslanders say, "Beautiful one day and perfect the next." And we agree.