Leo the Schnauzer in Australia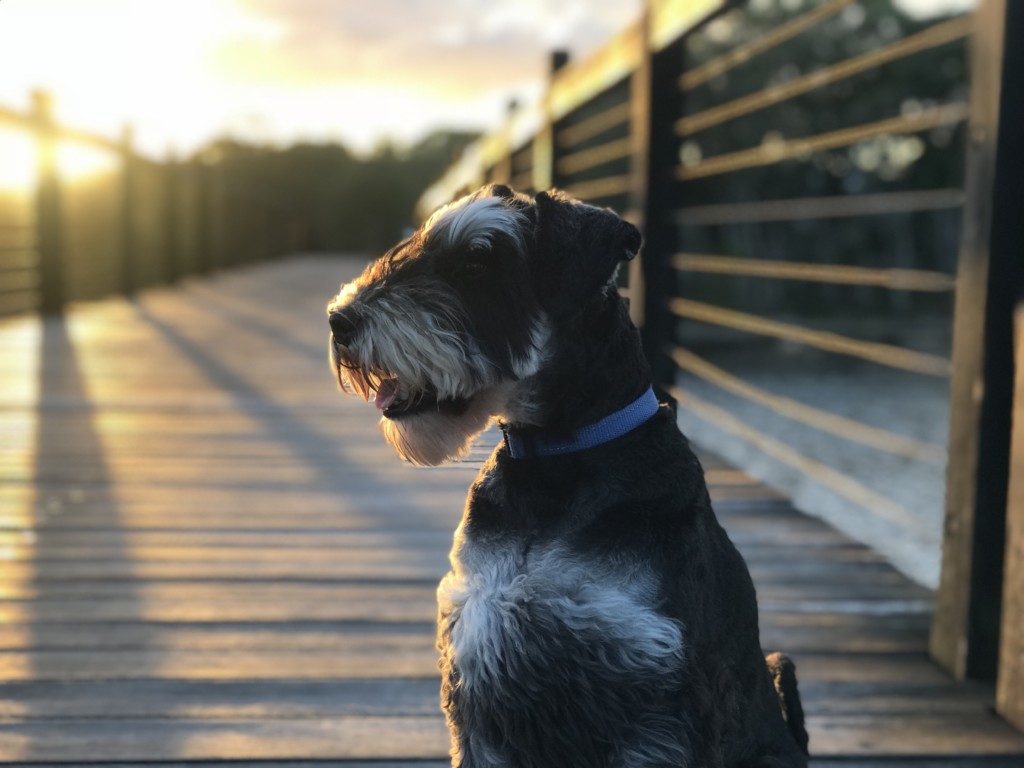 Before we set out on our big around the world adventure all those years ago we used to call Twin Waters, Queensland, Australia home. So when we saw an advertisement in Trusted Housesitters to care for a Schnauzer in Twin Waters we jumped at the chance.
We were blessed to be chosen by Leo's hoomans to be the carers of this little guy and their beautiful waterfront home. Little did we know just how much we would fall in love with him and his quirky ways and that his human slaves (Leo's parents) would become such dear friends.
This year marked our sixth housesit of little Leo and we continue to feel blessed to be given the opportunity to spend time with him when we are in Australia.
His parents love to travel and often we will catch up with them in a foreign country which are moments we cherish.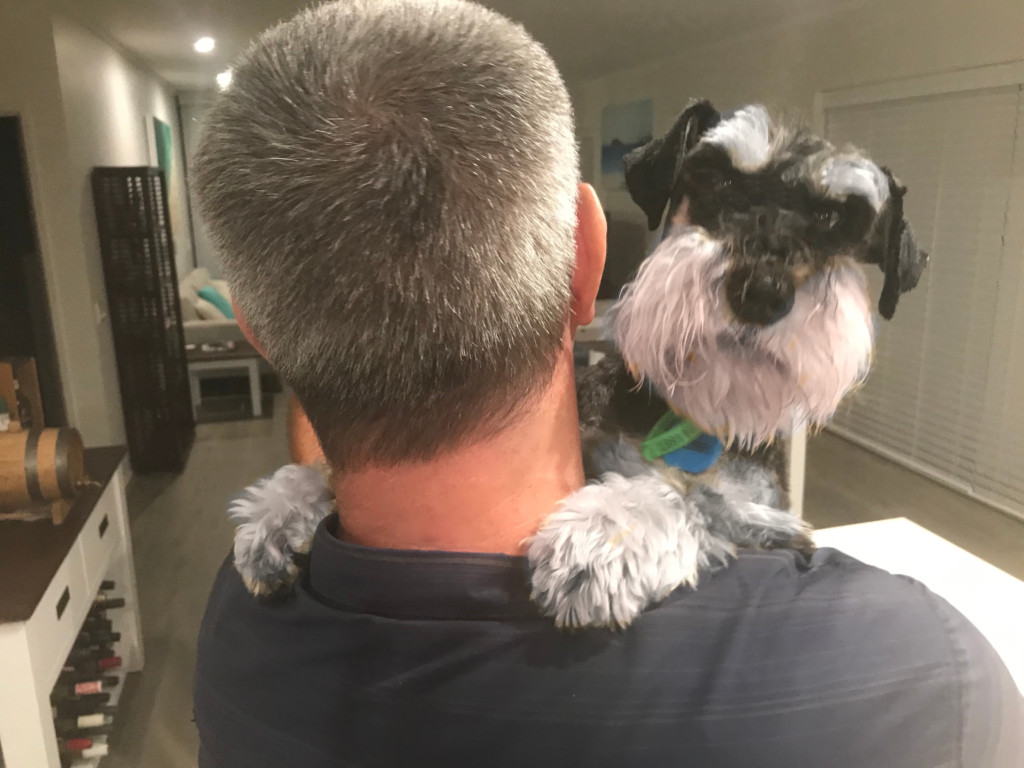 We have watched Leo grow from a teenager into such a gentleman. He has always had the most impeccible manners and so well behaved. He can get a little excited when he sees a friend of his or his beloved girlfriend Bronte. But that's to be expected and it just makes him all the more adorable.
Leo the Schnauzer has always been a wise old soul and we have a bit of a joke that he isn't really a dog, he is just a toy that poops because he is such low maintenance. He is happy to play with his toys by himself and can come across aloof because he will come to you for cuddles but only when he feels like it.
Don't let that fool you though because he absolutely loves a game of chase just as much as the next puppy.
When we say we are lucky to have the opportunity to housesit Leo, we aren't joking. There is a long list of people who want to hang out with Leo because he is so easy to care for. Besides his handsome good looks, his personality also makes him a star in his local community too.
Leo the Schnauzer loves nothing more than going to visit one of his buddy's for a play date. And although he keeps his heart close, there is absolutely nothing better than the welcome you receive when he sees you again after an absence (see video below).
All of these endearing qualities are what make up little Leo the adorable Schnauzer who we love so very much. In fact, had we been allowed Leo would have been the ring bearer at our wedding.
He already had his tuxedo ready and had previous experience at his parent's wedding. He is such a star!