New Zealand – Winter Wonderland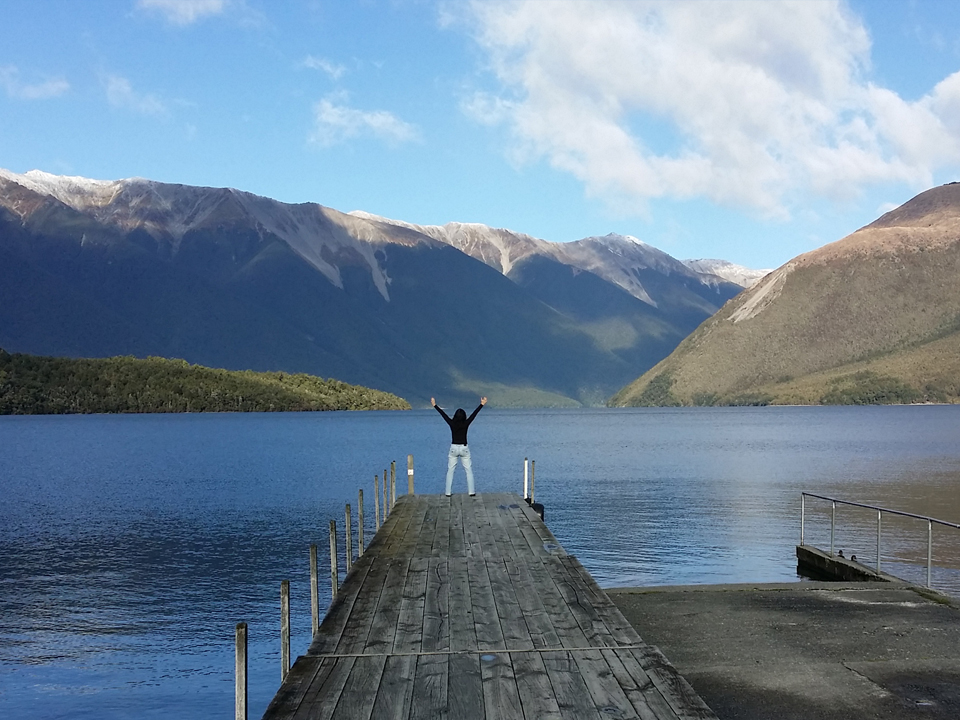 Not that we are biased because Clark is a Kiwi, but New Zealand is just one of those countries that continues to take your breath away everywhere you go. This trip we were in the South Island during the middle of winter and even then it was still beautiful.
One of my favourite spots was also the coldest and as we watched a storm roll in from the warmth of our beach front cabin, I felt like I wanted to stay there in that moment forever. We then visited the Punakaiki Pancake Rocks the next day and got rained on by the blow hole.
Another highlight of this trip were the Nelson Lakes (see photo) where we made a quick stop and a note to self to come back and camp and hike the area. Seriously, take a look at that view. Simply stunning.
Driving through the mountains and the lush valleys we came upon the Kaikoura Coast and hidden off the side of the road we parked the car and ventured up the banks of a creek to discover a seal colony flourishing. We got to watch these little critters playing in the water and racing through the currents.