Gili Meno – Island Paradise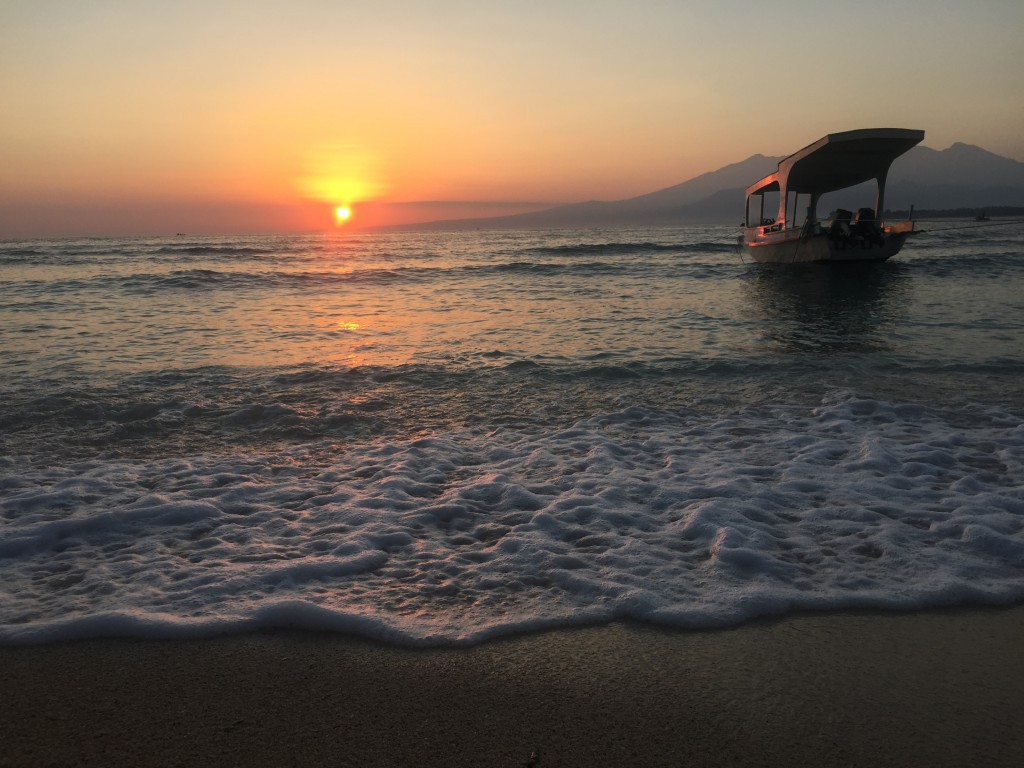 This tropical paradise off the mainland of Bali, Indonesia is a bit challenging to get to, but well worth it once you arrive. You will be delivered to the nearby island of Gilli T and then left to work it out from there. We managed to get together with several others who were going to Gili Meno and this made it cheaper.
Gili Meno Island is one of the most beautiful islands in the world. The turquoise water wraps around its edges and provides excellent diving and snorkelling. Take a walk around the island to see everything from brand new five star resorts through to local village houses and derelict resorts from times ago.
The peddlers trying to sell you their wares everyday is initially part of the experience but can become a little draining by the end of your stay. We recommend befriending one or two of them and then the others will leave you alone. Ask them about their lives and you will be humbled by their stories of life, loss and hard work.
The power will go out at least once a day which you shouldn't care about because you'll be busy either swimming, laying on the beach with a good book or laying in a hammock somewhere. There are several spa's on the island but you can't go past a local for both price and experience. Book one a day and you will float home just like we did.
There are several local restaurants that we ate at, and there are also resort restaurants. The restaurant in the Kharma Resort is exceptional in both food choice and quality. It was hard to believe we were eating on an island. On the last night of our stay they even set up a table on the beach complete with romantic candles. What a way to finish the perfect holiday.