Bali – Culture and Clifftops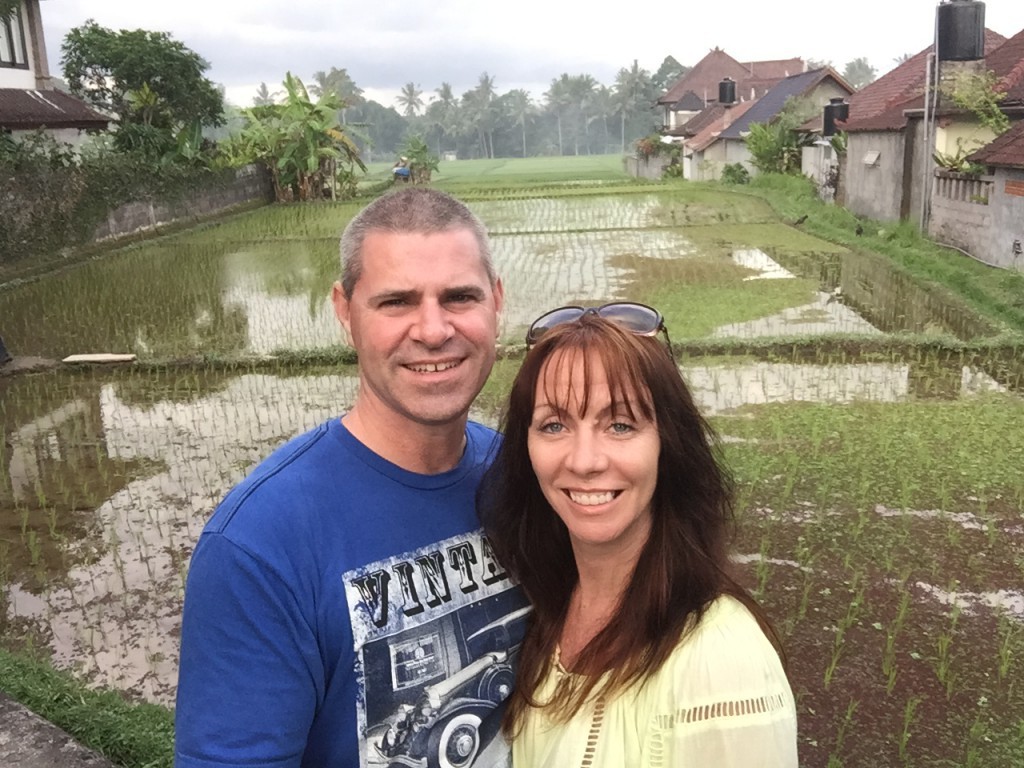 A lot of people travel to Bali to drink and let loose in the busy tourist resorts and bars. We don't. Our preference is to experience the local culture and hospitality. To give to the locals in the remote areas.
The first leg of our trip was spent in a villa in the outskirts of Ubud. Other than the occasional trip into the heart of Ubud we spent the rest of our time there exploring the rice patty fields and the little hidden alley ways. We met local builders, farmers and the like.
Then we headed north to Amed. Once again, staying outside of the main tourist area of Amed which is highly populated with divers. We found a perfect villa for only AU$30 per night with 180 degree views of the ocean, free home cooked breakfast and only a few metres from a café boasting the best sunset views in the area, and they were right.
Most of our evening meals were from a selection of local restaurants. Our favourite being the satay sticks that were cooked out the back on a little one burner camp cooker after the chef had to jump on his scooter and go and buy the meat from somewhere else. This is Bali.